Statement from Lisa Rice, Executive Vice President of the National Fair Housing Alliance on the Confirmation of Dr. Ben Carson as Secretary of HUD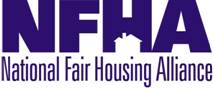 The National Fair Housing Alliance strongly urges Dr. Ben Carson, in his new role as Secretary of the U.S. Department of Housing and Urban Development, to tackle immediately the many critical housing challenges that our country faces.  Many of these are a legacy of the financial and foreclosure crises which disproportionately impacted America's communities of color. These communities have yet to recover.  Housing inequality has had a devastating effect on individuals, communities and businesses and HUD plays a pivotal role in eliminating this inequality. The National Fair Housing Alliance (NFHA) and its members across the country invite Secretary Carson to work with us to address these pressing issues.
Housing discrimination continues to be a significant problem in this country, unfairly limiting people's choices about where to live. NFHA estimates that more than 4 million instances of housing discrimination occur annually.During his confirmation hearing, Secretary Carson said he would "aggressively enforce the Fair Housing Act," and referred to the law as, "one of the best pieces of legislation which we've had."
To read NFHA's more detailed statement on Secretary Carson's confirmation and learn more about NFHA's strategies to combat housing inequality and expand fair housing opportunities, 
click here.