Federal, State and Local Equal Housing Opportunity Partners
---

The HUD Office of Fair Housing and Equal Opportunity (FHEO) administers and enforces federal laws and establishes policies that make sure all Americans have equal access to the housing of their choice. It's mission is to  create equal housing opportunities for all persons living in America by administering laws that prohibit discrimination in housing on the basis of race,color, religion, sex, national origin, disability, and familial status.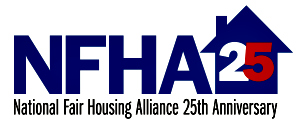 The FHC is an Operating Member of the National Fair Housing Alliance (NFHA), which is the national voice of Fair housing advocacy, based in Washington DC.  NFHA recognizes the importance of "home" as a component of the American dream and envisions a country free of housing discrimination where every individual, group and community enjoys equal housing opportunity and access in a bias free and open housing market where integrated neighborhoods are the norm, and the private and public sector guarantees civil rights in an open, and barrier free community committed to healing the history of discrimination in America.

The Civil Rights Division of the Department of Justice, created in 1957 by the enactment of the Civil Rights Act of 1957, works to uphold the civil and constitutional rights of all Americans, particularly some of the most vulnerable members of our society. The Division enforces federal statutes prohibiting discrimination on the basis of race, color, sex, disability, religion, familial status and national origin.

The Florida Office of Civil Rights was created in 1992. The Office is empowered to enforce civil rights laws for the State of Florida through litigation, education, outreach and legislative proposals.  Issues addressed by the Office in recent years include disability rights, mortgage lending and other types of economic discrimination. In addition, action was taken on matters involving discrimination in place of public accommodations, racial profiling and elder exploitation.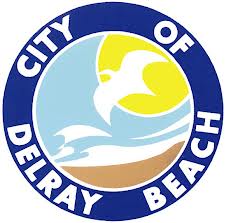 Works in partnership with the FHC,  under the Community Development Block Grant Program, to Affirmatively Further Fair Housing by providing HUD mandated fair housing services to City residents.

HOPE, Inc. provides enforcement, education outreach and counseling to achieve its mission to fight housing discrimination in Miami-Dade and Broward counties and to promote equal housing opportunities throughout Florida. Its programs are designed to ensure that people are offered the right to select housing of their choice without discrimination.

 The Fair Housing Continuum, Inc. is a private non-profit fair housing agency dedicated entirely to the elimination of housing discrimination in Florida, serving Brevard, Indian River, Seminole, Osceola, Orange and Volusia Counties.

The FHJC was initially incubated as a program of HELP USA, a non-profit provider of housing and social services for homeless families and individuals. In 2004, upon learning that many formerly homeless families were encountering discriminatory barriers during their search for permanent housing, HELP USA recruited two of the nation's leading fair housing advocates, Diane L. Houk and Fred Freiberg, to organize the FHJC and fill the void left by the closing of the New York Open Housing Center in 2003.  Sponsorship by the Metropolitan Milwaukee Fair Housing Council (MMFHC) enabled HELP USA to access funding from the U.S. Department of Housing and Urban Development (HUD) to open the FHJC in April 2005. By 2009, FHJC was operating as an independent, non-profit civil rights organization governed by a volunteer Board of Directors.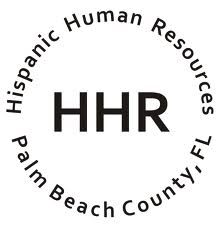 Hispanic Human Resources Council is a non-profit community based organization established in 1977 by Luciano Martinez.  Developed to address the social service needs of the community and to improve cultural awareness and understanding among the residents of the community. HHR operates two Child Development Centers in Palm Beach County.  They serve over 350 children and families. Both centers are Gold Seal Schools accredited by the National Association for the Education of Young Children (NAEYC).
The Office of Equal Opportunity's (OEO) mission is to promote a discrimination free quality of life for Palm Beach County residents through educating and advocating a policy of nondiscrimination and enforcing local, state and federal civil rights laws.
Florida Rural Legal Services provides assistance on matters involving tenant's rights; housing discrimination; home ownership and foreclosure defense, sub-standard housing; lockouts and utility shut-offs by landlords;  farm worker housing; and eviction defense. Provides free civil legal assistance to indigent families and low-income elderly people in thirteen counties in South Central Florida. FRLS also provides legal assistance to migrant workers throughout the state of Florida.  

The Legal Aid Society provides programs in the areas of  guardian advocacy services for disabled youth aging out of foster care and individuals under 60 who have a developmental disability and are without family or friends to care for them,  immigrant advocacy,  fair housing,  mortgage foreclosure defense, and wage dispute services for victims.
The Urban League is empowering individuals to break down barriers and obtain economic equality through education, self-reliance and a greater understanding of financial tools and services. The goal is to break the cycle of poverty and level the economic playing field. Assisting clients through first time homebuyers workshops, financial literacy, housing counseling, work skills training and homelessness prevention programs.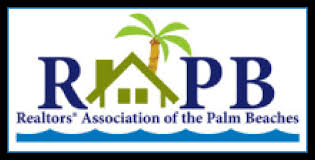 RAPB assist new or seasoned members to take advantage of services including and not limited to technology, education, networking and market information. Provides education classes streamed live online and also available in the searchable video library immediately following the class completion.

Family Promise provides a mailing address, phone service, computer access to enable guests to find housing and employment, and transportation during the day between Day Center and the host congregations. Case managers and guests work together at the Day Center. Together they support the guest's steps toward self-reliance and establish the goals and strategies needed to achieve sustained independence.

The Center for Technology, Enterprise & Development, Inc. is an economic development agency that transforms communities through collaborative partnerships and educational programs. The Center delivers its services within three distinct programs: Technology, Women's Business Center and Business Incubation.  The  TED Center provides state-of-the-art technology housed in the Center, trained professionals will also provide "hands-on" training and valuable seminars. Topics include graphic design, research methods and web site design and development, which are all critical for achieving business growth today.
The programs and services of Real Estate, Education and Community Housing, Inc. (R.E.A.C.H) assist both the home buyer and home owner by providing the education, counseling and advocacy necessary to achieve and sustain home ownership. We have worked with individuals and families on the verge of or overcoming homelessness as well as those affected by natural disasters such as the survivors of Hurricane Katrina. Our success stories include some families that have worked with our Housing Counselors for more than 4 years. We are in awe of their patience, discipline and determination as we celebrate in their success.
=