Fair Housing Center of the Greater Palm Beaches
---
The Fair Housing Center of the Greater Palm Beaches (FHC) is staffed by Qualified Fair Housing Organization (QFHO) personnel and is an Operating Member of the National Fair Housing Alliance.
Welcome to our new Fair Housing Resource Website.  The FHC works in partnership with the U.S. Department of Housing and Urban Development, the U.S. Department of Justice, and the Florida Attorney General Office to enforce Federal, State and local Fair Housing and Fair Lending Laws.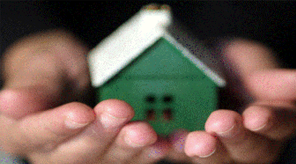 The FHC is a "Watchdog" Agency. Unlike other social service agencies, the Fair Housing Center enforces laws throughout the Greater Palm Beaches, the Treasure Coast and the State of Florida.
Our mission is to ensure equal and affordable housing opportunities for all people, by promoting culturally diverse communities through open housing and the elimination of all barriers to that goal.
Our Services
The FHC is a full service, community-based fair housing agency which provides comprehensive Fair Housing Services throughout the State of Florida.  We are the only agency in Palm Beach County whose sole purpose is the eradication of one of the last vestiges of "Jim Crow" in our society today, housing discrimination.
.
What We Do
Private Enforcement  | 

 Housing Counseling

Education & Outreach | 

Anti-Predatory Lending
FAIR HOUSING TRAINING. If your company, organization or agency would like training on your obligations or responsibilities
contact us
To preview a sample of our "Fair Housing Makes Cents" training click here.